My variation on the Muffin in a Minute a' la Aktins.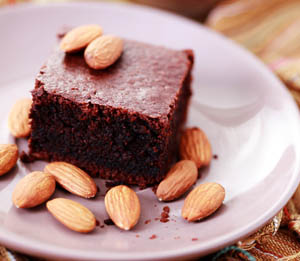 Chocolate Muffin
1/4 cup plus one tablespoon of Flax meal (golden is best)
1/2 teaspoon of (FRESH) baking powder
1/2 teaspoon of cinnamon
1 1/2 teaspoons cocoa
1 packet Splenda
1 large egg( just large. Not jumbo, not medium)
1 1/2 tablespoons heavy cream
Mix dry ingredients VERY well in a coffee mug
Beat egg (with much enthusiasm) until homogenized
Add cream to egg and beat even more
Add egg/cream mixture to dry ingredients and mix very well
Microwave for 1 minute.
slice, drizzle with butter and eat. while amazed at the near Chocolate Cake texture. Yum